Get now a 10% - 20% Natural discount on boilies, additives, Rebelcell, CRU, Solar and iBoats. We automatically add the appropriate for free! Fall comes!
IB Uncle Bait "The Amino Gel" - 30 g
Shipping
6.50 € (Free shipping starting from 50.00 €)
IB Amino Gels contain i.a.:

Carptrack NHDC, Carptrack Liquid Amino, Carptrack Uncle Bait Flavour and more
How to use

Attach your bait to your hook or hair. Wet it either by dipping it into water or even better in Liquid Amino.
Put it into the Amino Gel, put the lid on and shake it.
Dip it once more in the liquid to fix the powder.

For Example:
Spice GEL in action - Flash File
or
Fish GEL in action - Flash File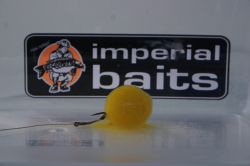 Manufacturer
Imperial Fishing
Currently there are no reviews available for this product. Be the first to write a review.